Used Cars for Sale near Ann Arbor, MI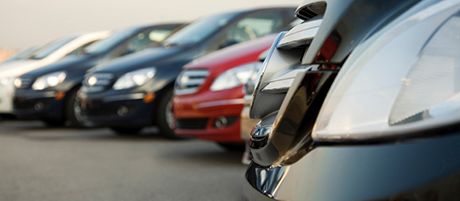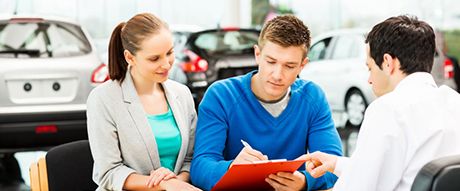 Sometimes it can be a difficult task to find a dealership that exhibits used vehicles that you can trust. We are happy to tell you that you can trust your local, Dave White Auto Credit store to get you in the driver's seat in not only a reliable new-to-you automobile, but one that you'll be delighted to take on cruises down Route 23. Swing by today to get a glimpse at these immaculate rides!
Choices are essential for when you are hunting for a used vehicle, which is why we boast a number of different makes and models of cars right on the lots of both of our locations in Sylvania and Maumee. With makes like Dodge, Hyundai, Jeep, Kia, Chevrolet, Nissan, Ford, plus a number of many other popular brands, you'll easily find the pre-owned car of your dreams. If you are wondering the used vehicles that we currently have in stock, you can even get a glance of them in the comfort of your home on our website. All you have to do is slide your arrow to either the Maumee or Sylvania Inventory tab and click it twice. After you do this, you'll be directed to a page that gives you the ability to narrow your search based on specifics like Make, Model, Engine, and a number of other details.
In addition to all of these facts, you can also count on our dealership to get you in the driver's seat of a dependable and quality vehicle. We can ensure this because all of the pre-owned cars that we boast include a CARFAX® Vehicle Report™ that showcase important information that you want when you are purchasing a used car. This detailed report has information like the type of owner it had, estimated miles driven per year, and the year that it was purchased. You can trust our knowledgeable staff to only sell you a new-to-you vehicle that they are proud to have as their very own. If you are specifically looking for a used car that only has one owner, you'll be delighted to know that we provide a number of these vehicles at our dealership.
You may already know this, but Dave White Auto Credit is especially known for its helpful Finance Department. When you figure out which used vehicle is the ideal one for you, we'll have you sit with one of our financial representatives to figure out the monthly payment plan that works for you. If you are the type of person that likes to be prepared before making big decisions, you can utilize our online tools that include, the Payment Calculator and Finance Application. All you have to do is slide your arrow over to the Finance tab and select the tool that you want to make use of.
What's the delay? Come on down to Dave White Auto Credit, to admire the used cars for sale near Ann Arbor, MI. If you have any questions, you can give us a call at either our Maumee location at 419-794-4600, or our Sylvania location at 419-882-8736. We hope to say hello to you today!