How Much is My Car Worth in Sylvania, OH?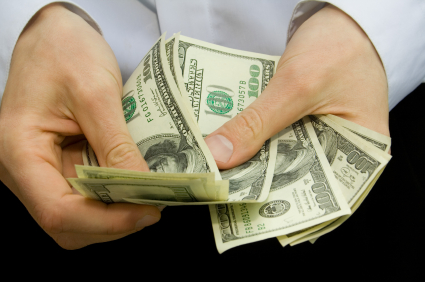 Sales Sylvania Hours
419-882-8736
| | |
| --- | --- |
| Monday | 9:00 am - 9:00 pm |
| Tuesday | 9:00 am - 6:00 pm |
| Wednesday | 9:00 am - 6:00 pm |
| Thursday | 9:00 am - 9:00 pm |
| Friday | 9:00 am - 6:00 pm |
| Saturday | 9:00 am - 6:00 pm |
| Sunday | Closed |
For those who are looking to trade-in or sell their current vehicle, it helps to know how much your car is worth. Here at Dave White Auto Credit, we're making it simple with our online tools! Once you have an estimate, head on over to see us 5447 W. Alexis Rd. in Sylvania, OH.
Trade-In Value
Trading-in your current vehicle is a great way to help offset the cost of a pre-owned model from our inventory. Depending on the mileage and condition of your vehicle, you may end up with enough to cover a significant portion of the sticker price. Even if it's just enough for the down payment, you'll have that much more in your savings account or the ability to get a new-to-you vehicle that was originally out of your budget. With our online Value Your Trade form all you need to have on hand is the year, make, model, and condition of your vehicle, along with the make and model the from our lot that are interested. We'll get back to you right away with an estimate!
We Will Buy Your Car!
Even if you aren't looking to add another vehicle to your collection, we want to hear from you! Our dealership is always interested in purchasing quality sedan, SUVs, minivans, and trucks to add to our inventory. Selling your vehicle to us can save you the time and hassle of doing so on your own, allowing you to enjoy the additional funds in just a few days. Similar to the trade-in form mentioned above, you'll simply need to include the year, make, model, and mileage, plus the best way to contact you with the appraisal amount. Our process is streamlined and straightforward -- we'll walk you through each step and our knowledgeable staff can answer any questions you have along the way.
Vehicle Condition
Doing a little research can also help you set a realistic expectation for your vehicle's market value. Each dealership or online valuation tool may have slightly different terminology, but the main categories are essentially the same. A vehicle in outstanding or pristine condition is actually quite rare and really only applies to models with extremely low mileage in addition to factory-level exterior appearance. Ideally you'll be able to claim clean or above average condition, which takes into account moderate mileage for the age of the vehicle and little or no exterior damage. However, rough or below average may still be worth selling or trading in, so stop in and talk with us to learn more.
If you've ever asked yourself "How much is my vehicle is my vehicle worth in Sylvania, OH?" we want to provide an answer! Dave White Auto Credit is your local source for competitive value trade-ins, vehicle sales, and quality vehicle selection.
Contact Us to Learn More!